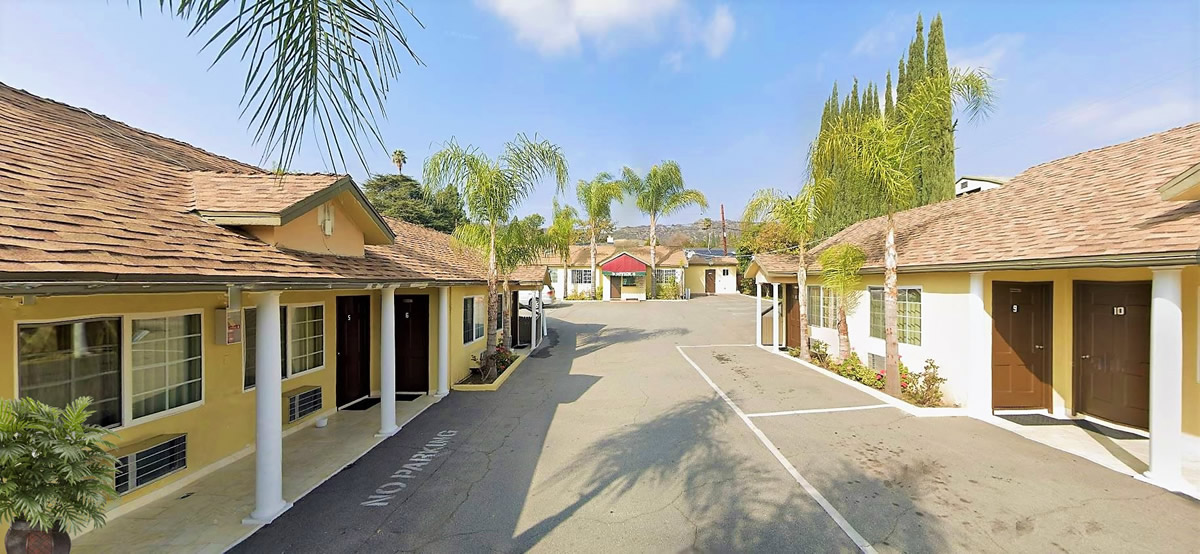 Rose Bowl Motel ~ In the heart of downtown Los Angeles
This unpretentious motel on Eagle Rock's Colorado Boulevard is 3 miles from the restaurant and shops at Old Pasadena, 6 miles from Griffith Park, which houses the Los Angeles Zoo and Botanical Gardens, and 11 miles from Universal Studios.
Rose Bowl Motel excels at affordability, cleanliness and location. The modest rooms offer en suite bathrooms, as well as flat-screen TVs, free Wi-Fi, minifridges and microwaves. With free parking onsite and rates that begin at $80 / night, this Los Angeles motel is preferred lodging for those who want safe and comfortable overnight accommodations.
"The room was clean, fresh and the staff were welcoming. With onsite car parking and an overall good feel to the place. The area was great with a few good bars and food just down the road and no problem walking at night ..." ~ Olly, London UK